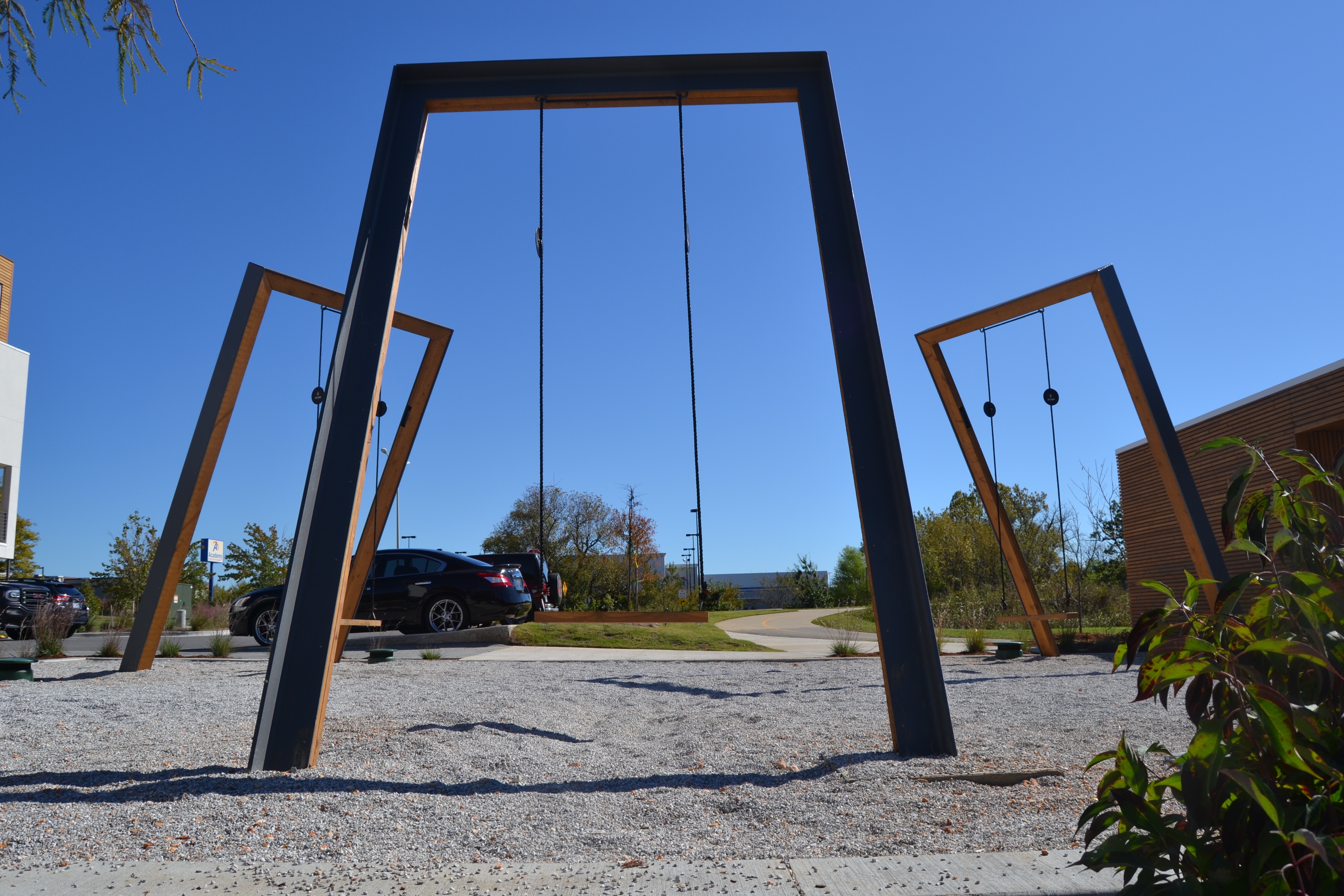 Sound Swings Uptown are swings that make sound when you swing on them.
Commissioned by Specialized and fabricated by Modus Sudios the Sound Swings Uptown are located by the bike path at Uptown Fayetteville.  Fayetteville, Arkansas.
Each Swing has it's own portion of the composition that plays when activated.  As soon as the swinging stops the composition pauses and resumes when the swinging begins again.  If all three swings were to play for 24/7 the composition would last 55 days. With the coming and going of Swing opertors the possibilities are endless.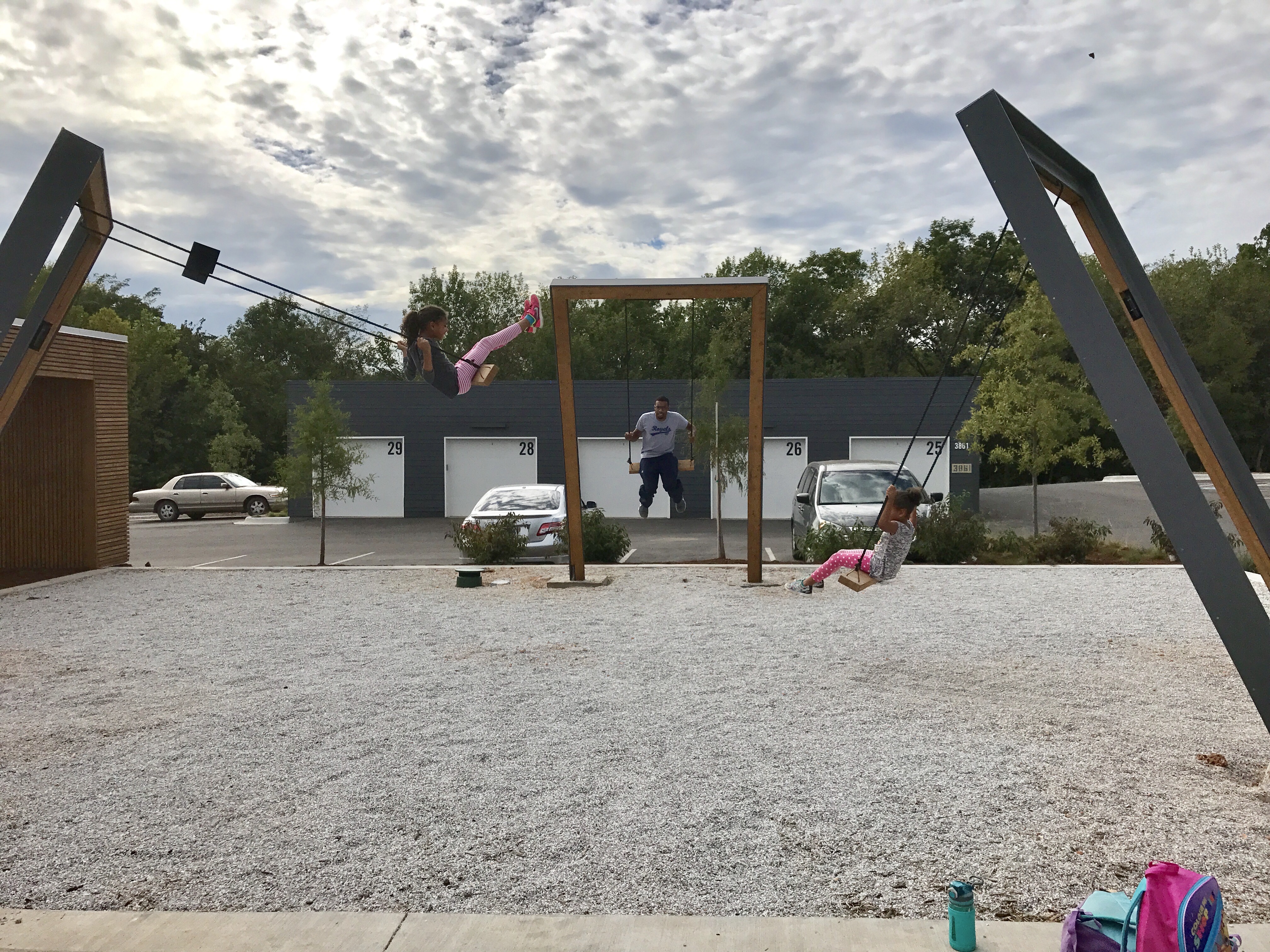 I think it sounds best with all three swings going.  But I'll let you decide.
The Sounds were made with an electric guitar.  Bowed and plucked.